The faster the measuring speed, the more exciting play

It quickly captures the target in 0.1 seconds for general measurement and 0.3 seconds for pin finder measurement. With the click of a button, you can measure distance as well as check vertical height, bringing you one step closer to successful attack.

* Measurement values ​​were measured internally, so the actual measurement values may vary depending on the environment.
Smart vibration alerts
Smart vibration alerts is a function that gives confidence in pin measurement by providing one vibration upon completion of a normal measurement and two vibrations upon completion of a pin finder measurement.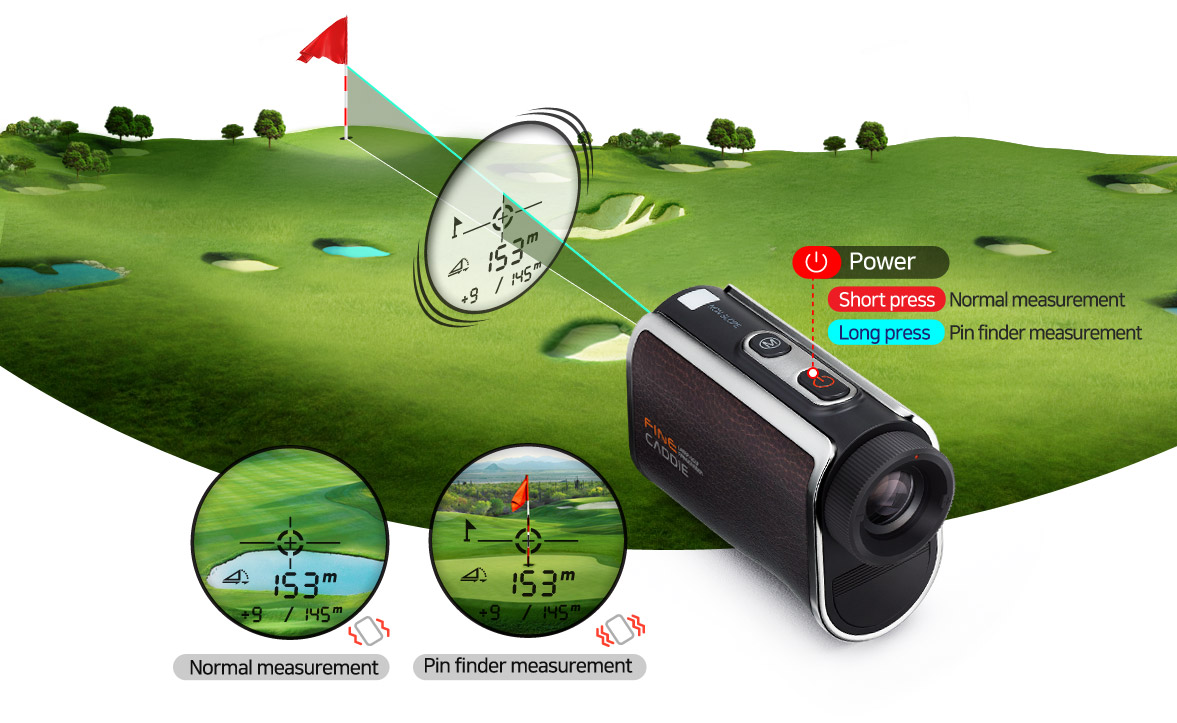 Smart pin finder
UPL300 has smart pin finder feature.
When measuring, reticle blinks once.
After finishing measurement, pin mark is displayed with two times of vibration.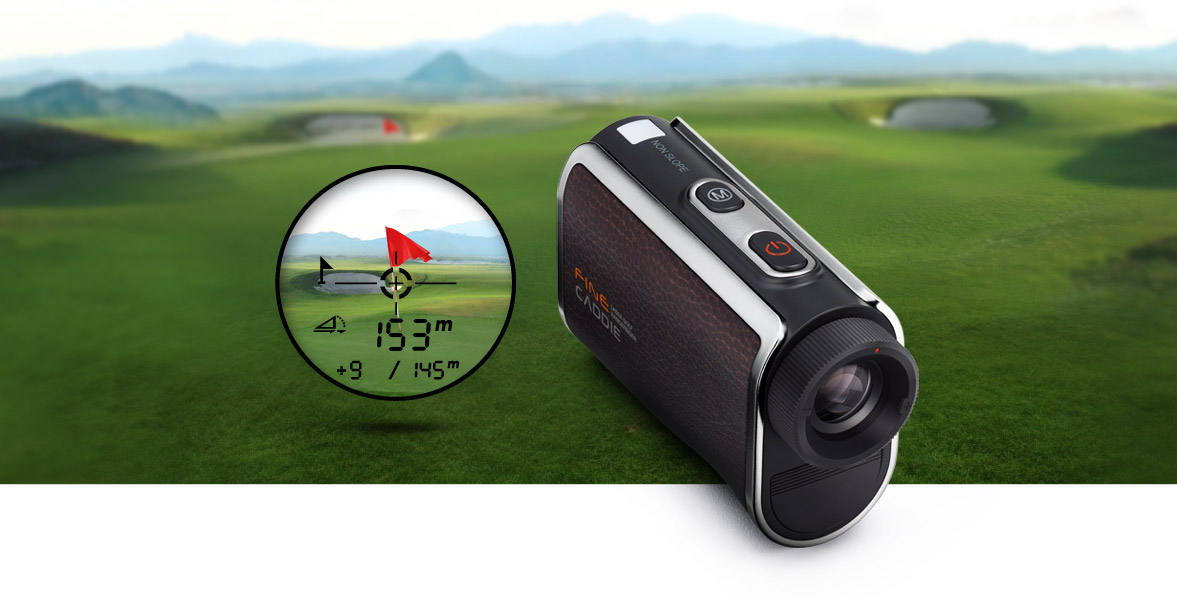 Slope mode makes it easy to check the actual target distance
By checking accurate distance, you can adjust your swing strength and improve your skills.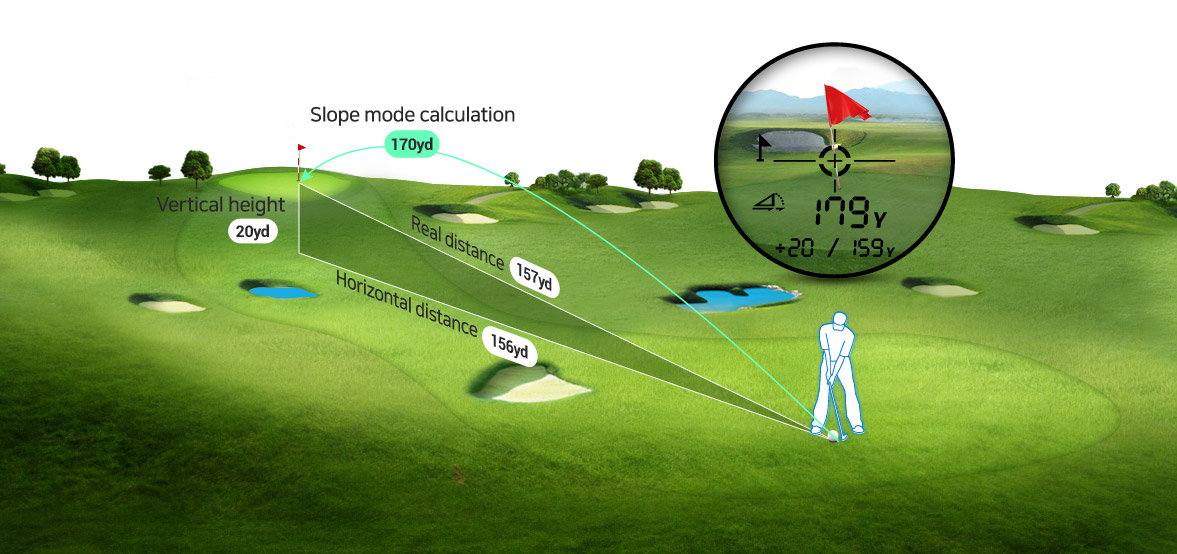 * Slope mode provides a secondary approximation of distance required based on objective information provided
Non slope mode for tournament
Slope mode can be turned on/off at any time.
Although slope mode may be allowed in some tournaments, FineCaddie provides users the ability to control this feature depending on rules.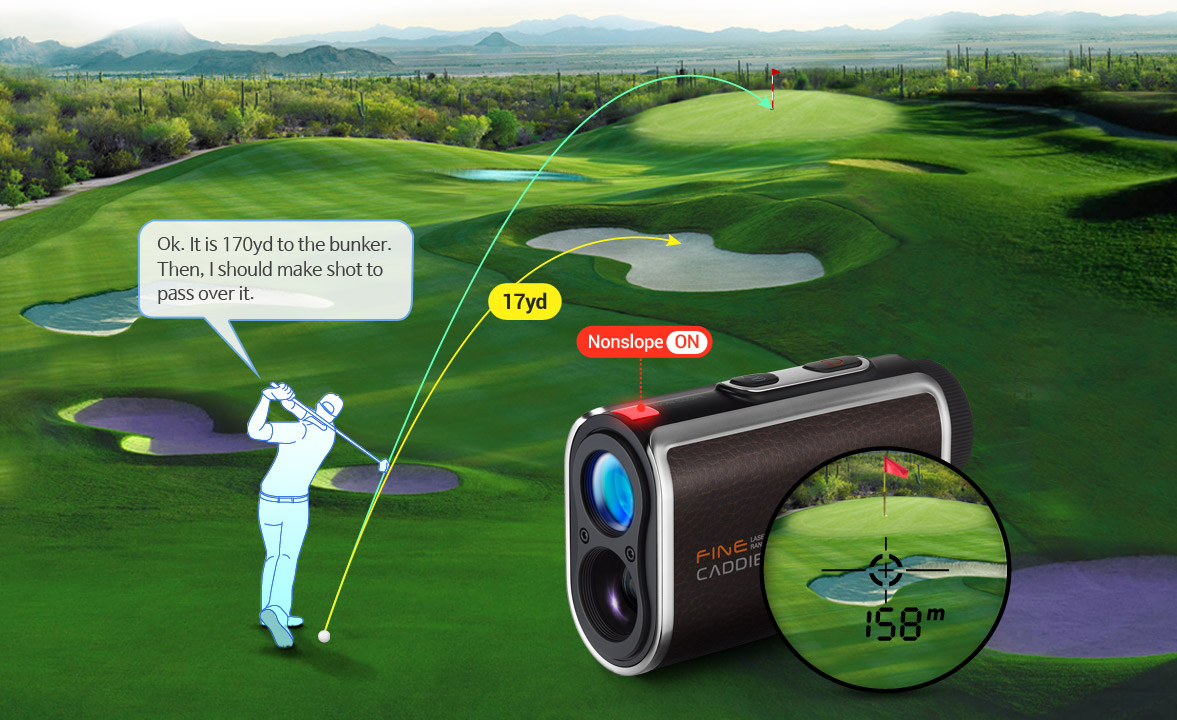 Always clear!
6X Wide Viewing Angle
Multi-film coated 6X wide viewing angle gives you a bright and clear view.
Even a long-range target looks close.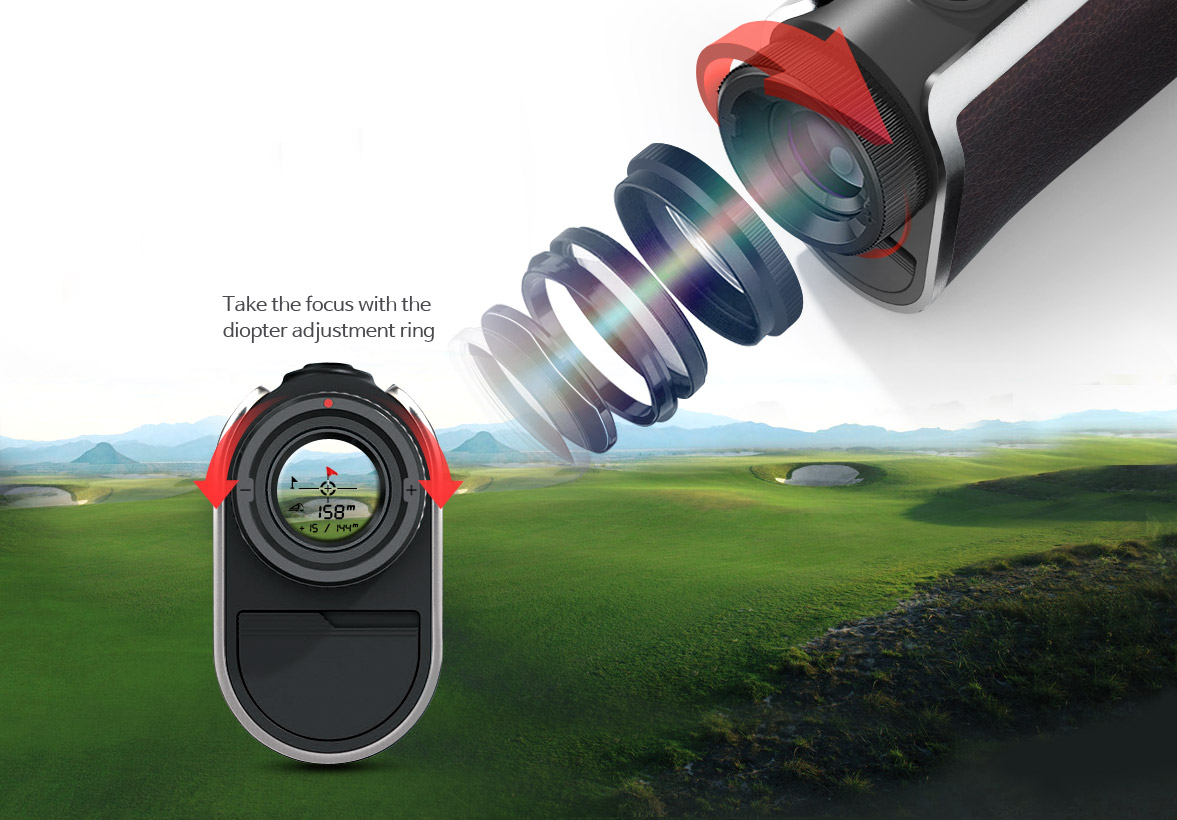 Single-action button Easy and quick conversion between Yard to Meter
Press and hold the button to convert units.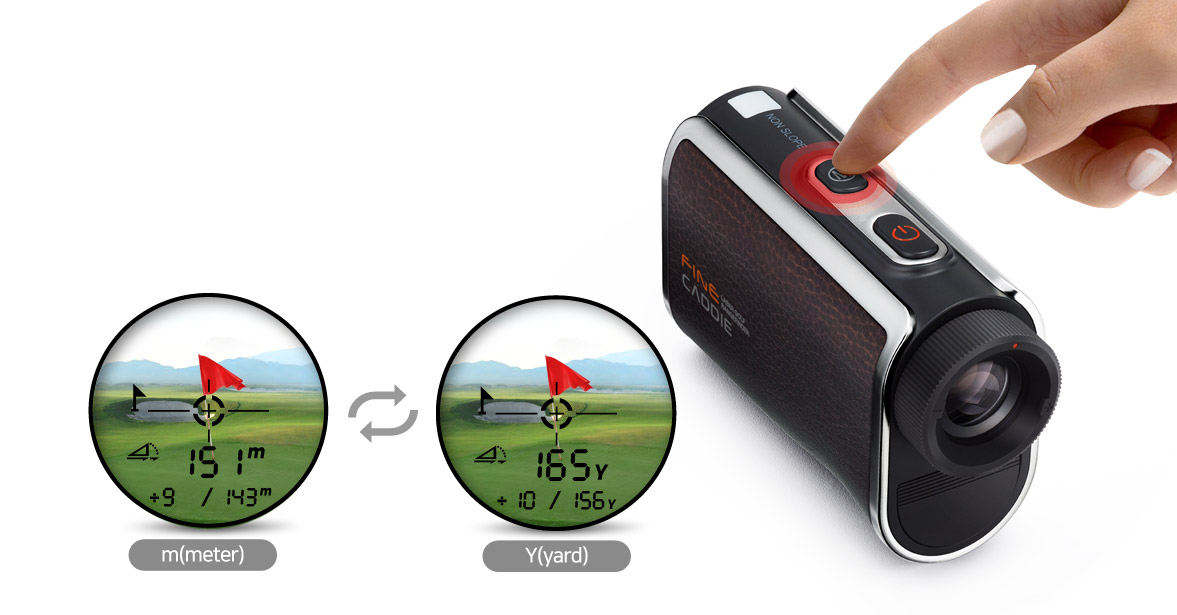 1,093 yards of Maximum Distance
You can measure distances from 3m (3.28 yd) up to 1,000m (1,093 yd) with UPL300.
Accurate measurement is possible without measurement error.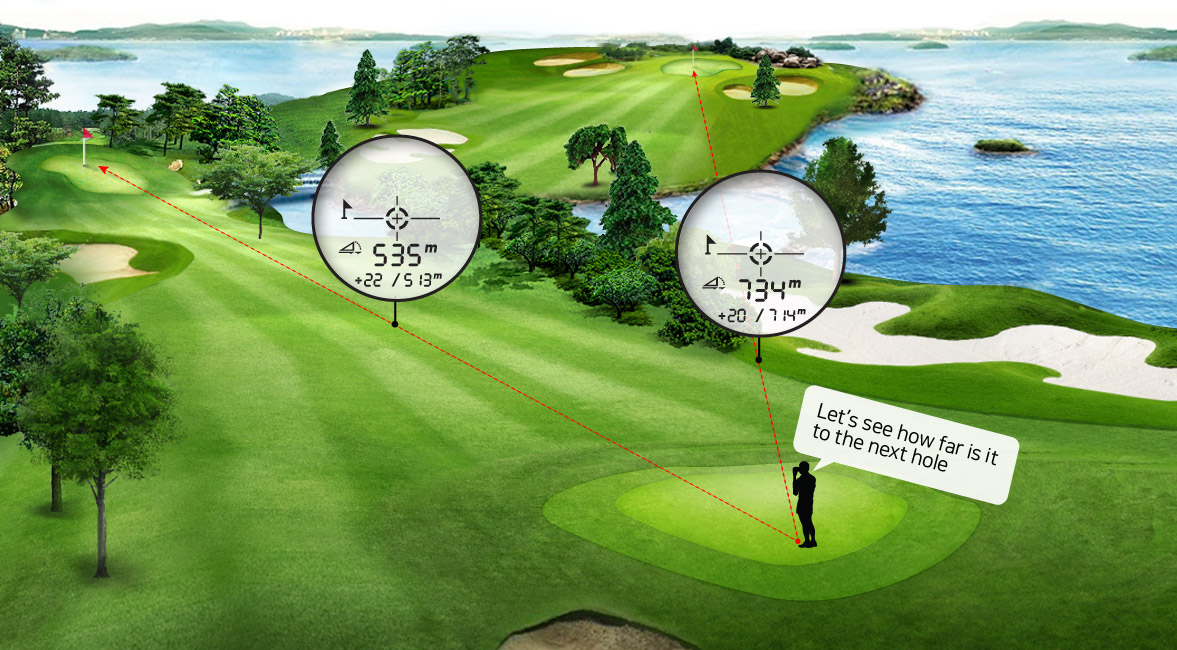 Water resistant
UPL300 has water resistant housing that keeps the device dry.
It is safe from rain, droplets, and humidity.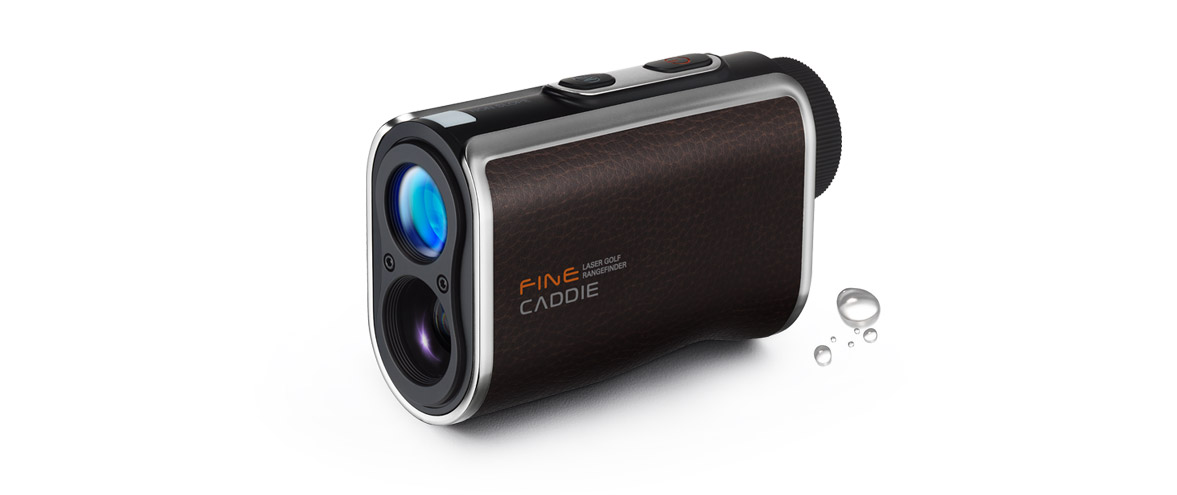 * Disclaimer: No guarantees are provided for high water pressure exposures which include but are not limited to underwater use, washing machines, bathtubs, toilets, pools, ponds, lakes, saltwater, etc.
USB Type-C Charging
USB Type-C is applicable to UPL300 and Android smartphone.
You don't need to purchase a battery and carry another exclusive cable for charging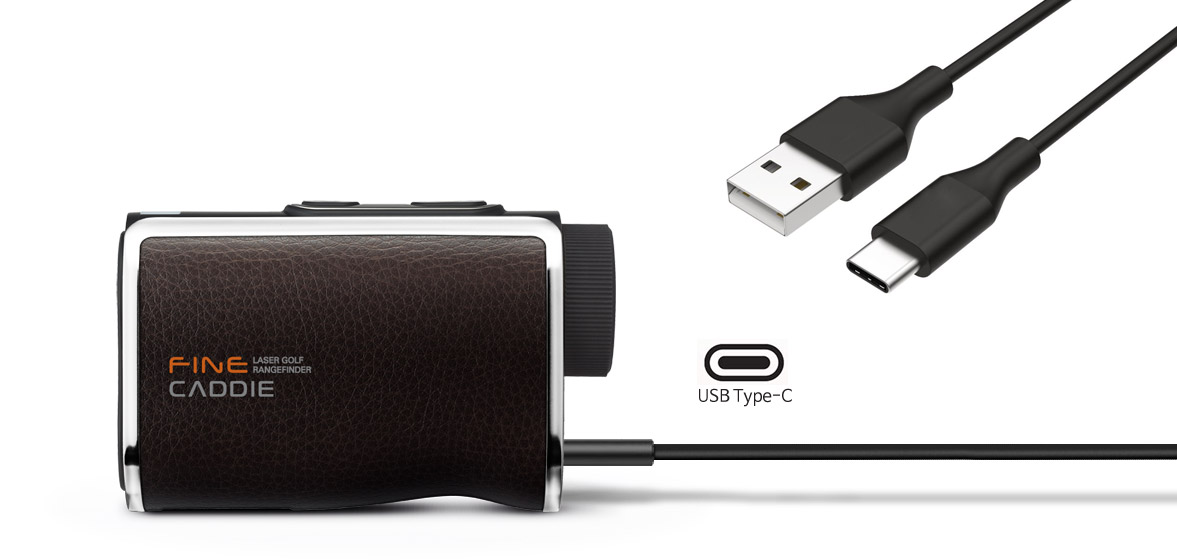 Measure 30,000 times on a Single Charge
Measure as much as you want without worrying about battery drain during the course.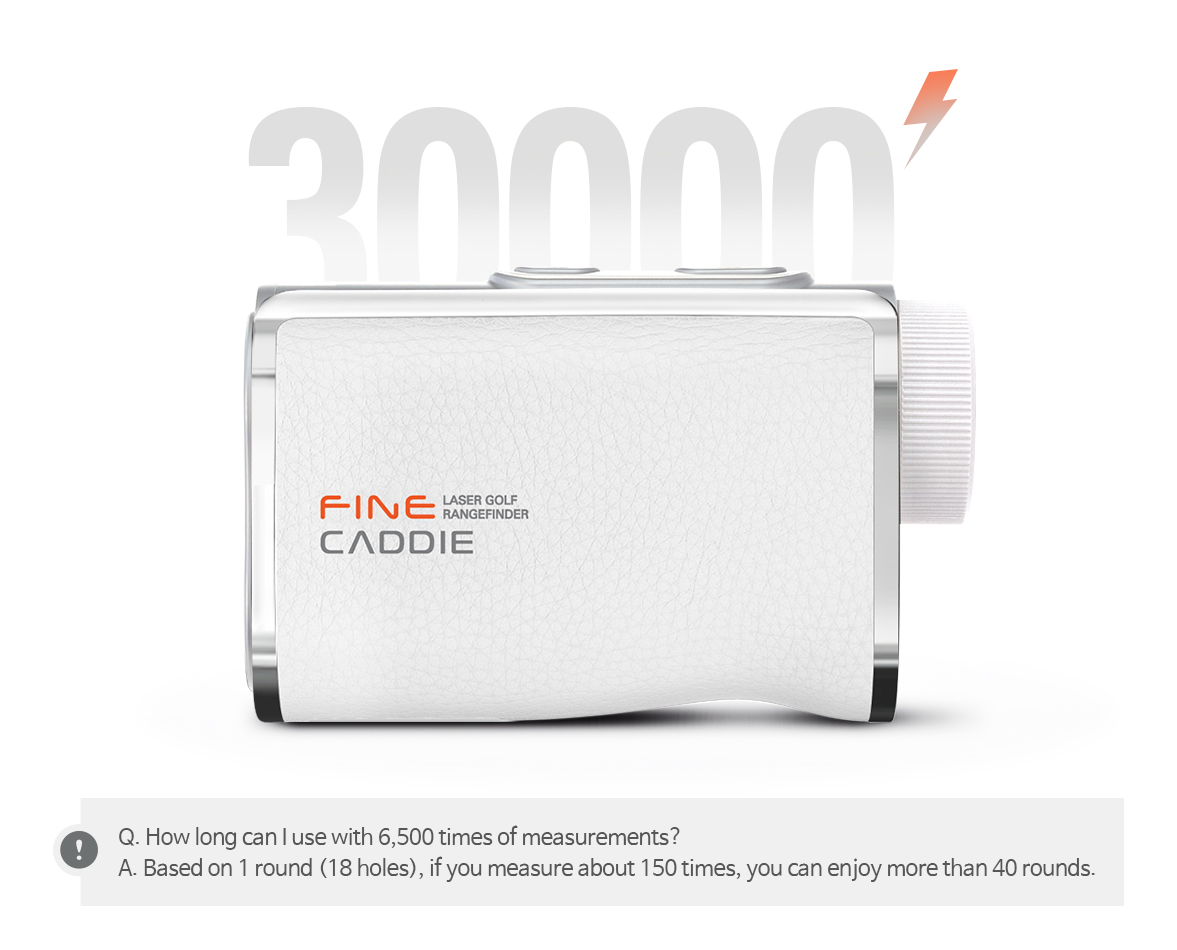 * You can measure up to 30,000 times with optimal battery life(charge/discharge 500 times) based on low-power HW design.
Quality leather design
The brown leather design on the front of the product makes the product more luxurious, and the use of metal material enhances the product's completeness.

Perfect grip for one hand
One hand-held compact design makes UPL300 more portable The curved design at the bottom of the product is designed for convenient measurement, providing a more perfect grip.

Quality pouch with neat design and convenient function
Enjoy golf with a special pouch exclusively for Fine Caddie.
This pouch is more convenient by using magnet instead of zipper.
You can also easily tag it to golf bag using a ring for pouch.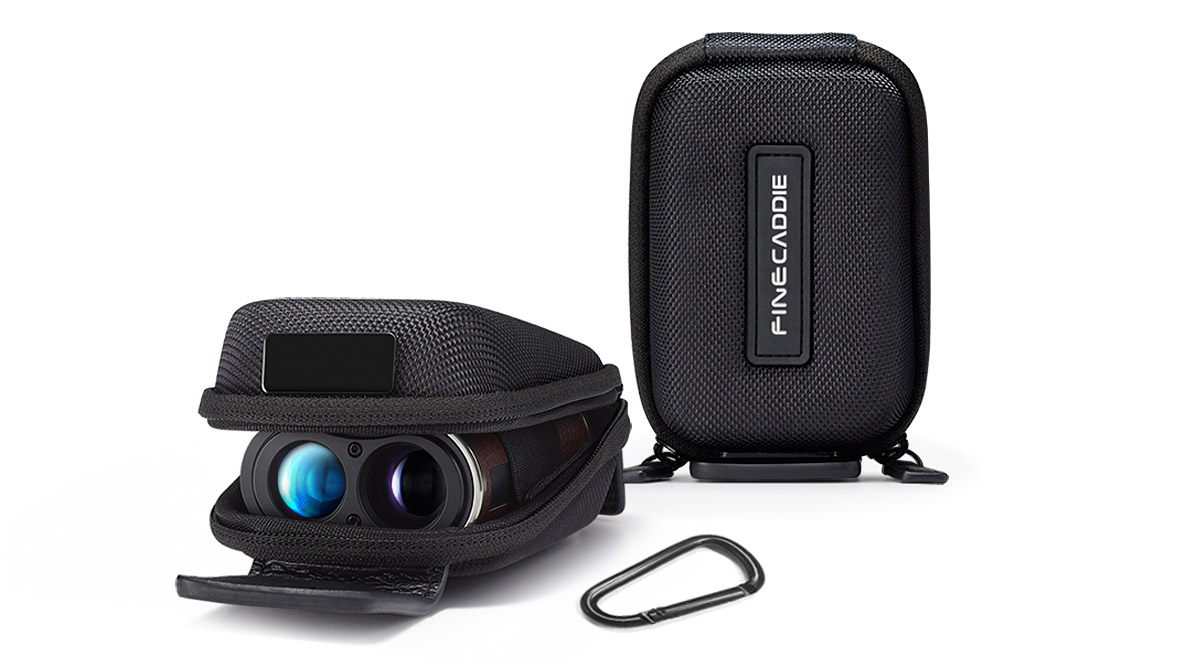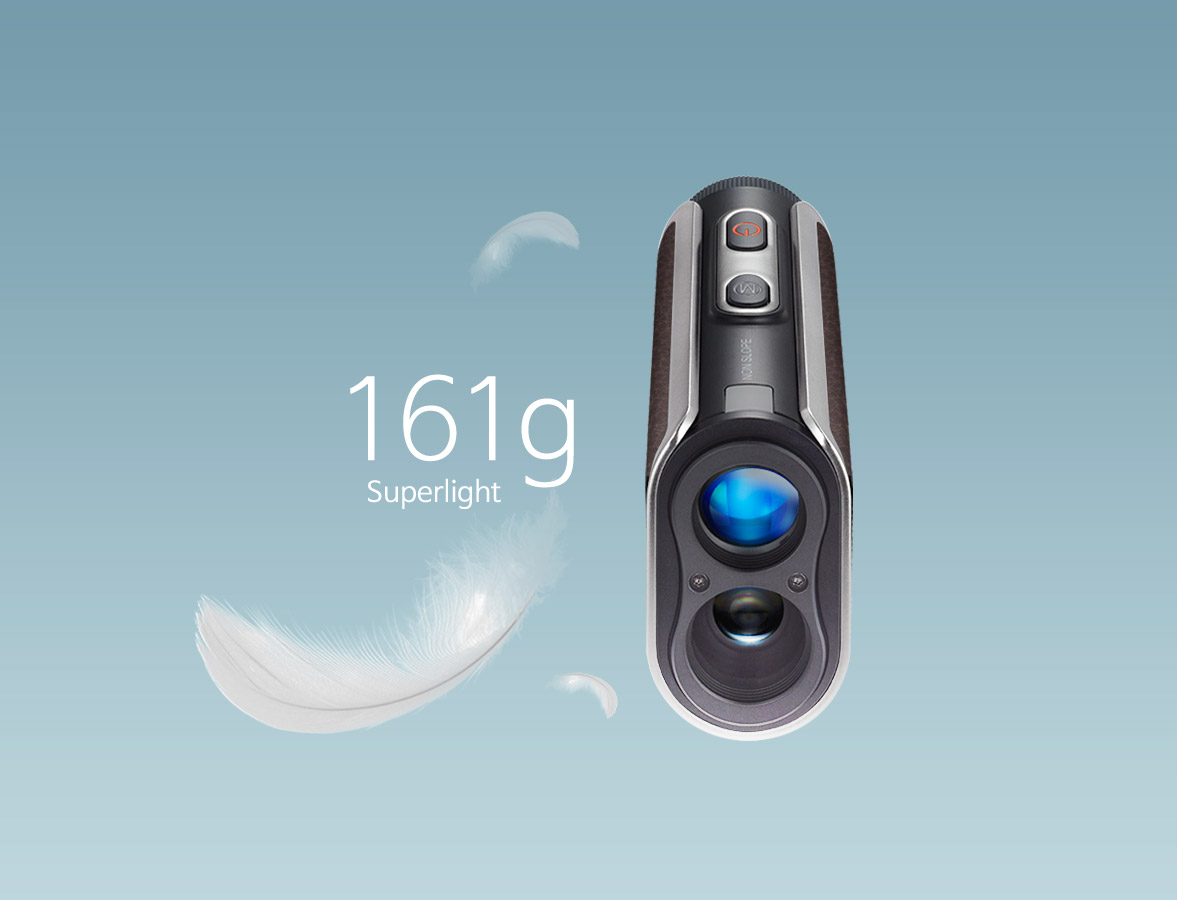 PRODUCT DESCRIPTION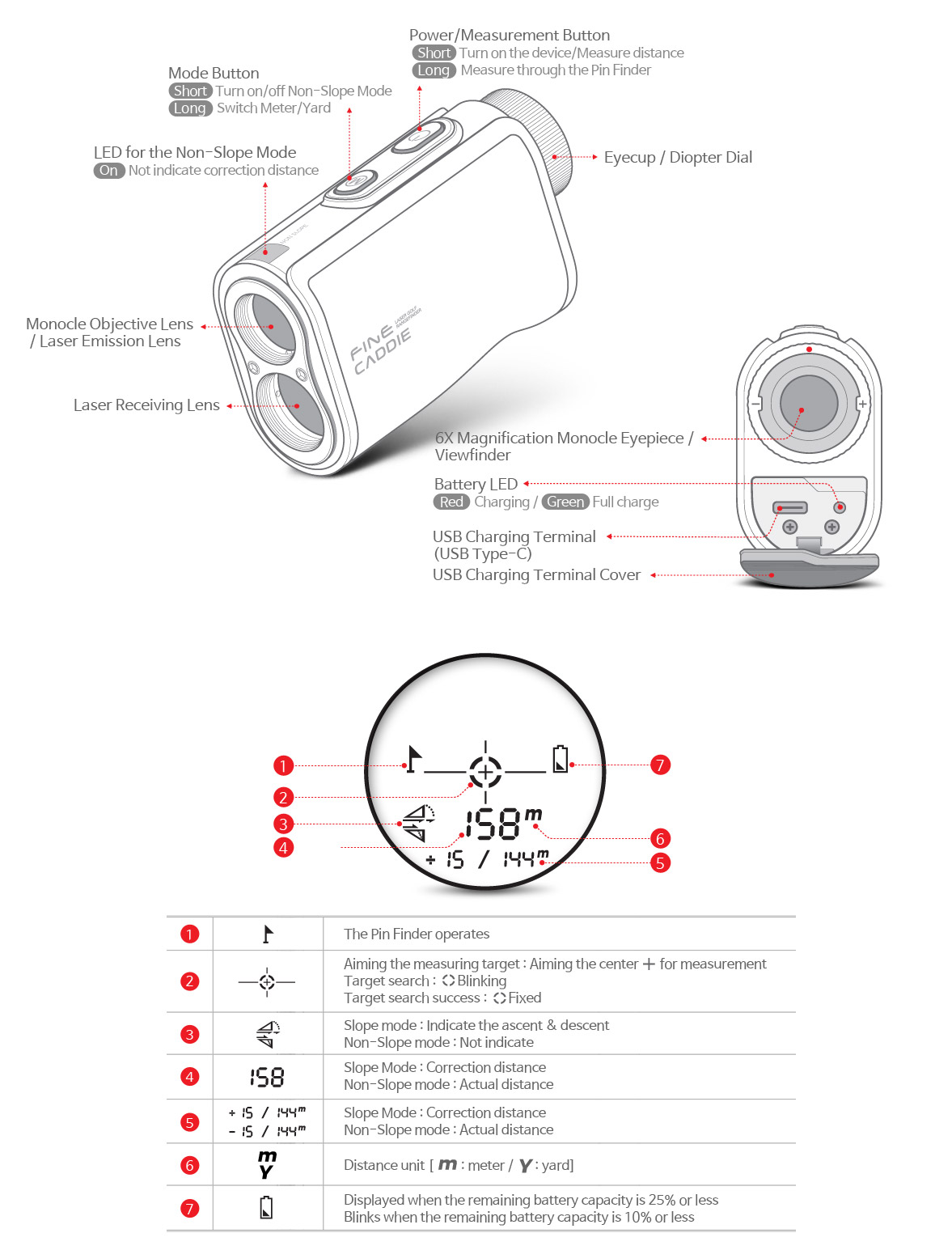 WHAT'S IN THE BOX
The contents in the package are subject to change without prior notice

※ For inquiries about missing components, please contact the place of purchase.
※ Our customer center does not accept inquiries about missing components.

SPECIFICATIONS
Model name
FineCaddie UPL300
Size/Weight
105 x 38 x 66.4 mm / 161g
Measuring range
3 ~ 1,000 m
±(1.0m+Dx0.2%)
Measuring unit
m(Meter), Y(Yard)
Measuring speed
Normal measurement: 0.1 sec
Pin finder measurement: 0.3 sec
Magnification
6X
±5%
Viewing angle
7.0° ±5%
Objective lens diameter
19 mm
Eyepiece diameter
15 mm
Diopter adjustment range
±6 dpt
Laser level
Class 1
IEC60825-1
Power supply
3.7V / 730mAh
Battery life
Charging/Charing limit 500 times
3 hours of maximum charging time
Battery operation time
Up to 30,000 measurements (Power on/off standard)
6,500 measurements (based on actual field usage)
Maximum charge standard
Water proof
Water resistant
Operation temperature
-10°~ 50°
Height measurement
Support
Pin finder
Support
USD Charging Terminal
USB Type-C
Manufacturer/Country of manufacture
Fine Digital Inc. / China
Certification No.
R-R-FDK-FinedriveA026